Participation of CLDC at the meeting held by Housing Europe
---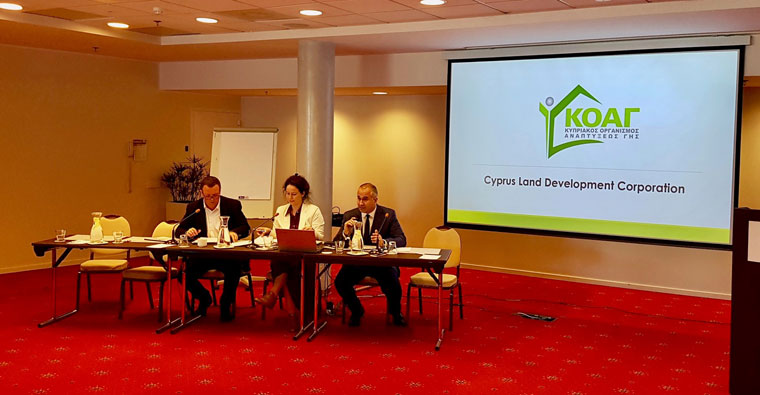 Delegation of the Cyprus Land Development Corporation, composed of Messrs. Andreas Frangos, Chairman of the Board of Directors, and Maria Kyriakidou, Deputy General Director, participated in a 3-day session held by Housing Europe in Tallinn, Estonia from 6 to 8 of June.
Housing Europe is the European Federation of Public Cooperative and Social Housing. It is a network of 45 national and regional federations which gather around 43,000 public, social and cooperative housing organizations in 24 European countries that altogether account for about 11% of existing dwellings in Europe.

During the session, the Corporation participated in the projects of the Housing Europe working group to examine housing systems in transition to assist countries in the planning process of their housing policy.
The quality of life and affordability in the digitized city was the topic of the annual session aimed at examining the effects of the digital age on the cities we live in and how digitization affects the housing sector all the way from design and construction to management and opportunities it creates.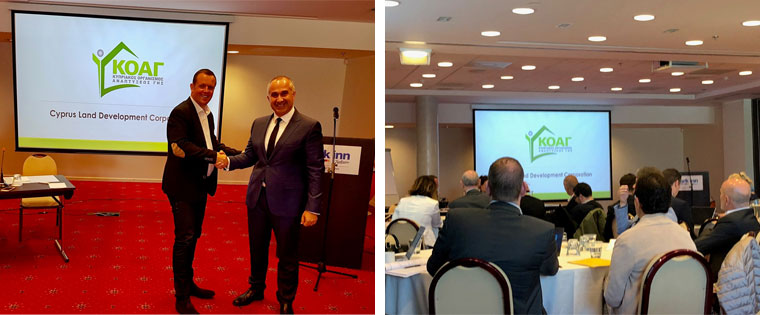 The General Assembly of Housing Europe unanimously elected the Corporation as a full member pursuant to a presentation of the Cyprus Land Development Corporation by the Chairman of its Board of Directors, Mr. Andreas Frangos.
On the sidelines of the meeting, our delegation met with various participants, housing experts and scholars exchanging interesting views on social housing.
The Cyprus Land Development Corporation expresses its satisfaction to have joined the large European Family of Social Housing Organizations for the first time since its establishment in 1980 and expects that such shall be beneficial for Cyprus in the light of the governmental announcement for the reform of its housing policy, in which the Corporation is expected to play a leading role.
18/06/2018