The Corporation
Social Responsibility
---
Housing is an extremely unique and important aspect of life for a Cypriot family. Further to the notion of accommodation, Cypriots diachronically considered their residence as means of promoting their social status and economic well-being. This perception has led Cypriot families to seek the best possible housing conditions.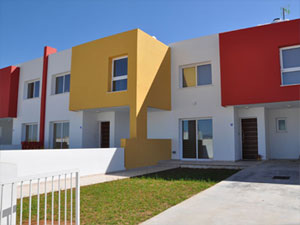 However, at the same time, this perception creates various problems to those who are unable to afford such satisfactory standards of housing conditions and it is the main cause of their social and economic isolation.
Precisely for the solution of the aforementioned issue, the Global community described residence as a social commodity and urged all member states to commit on gradually making satisfactory housing conditions available to all citizens. In this context, it was recognised that all governments have a responsibility to assist and empower their citizens in their efforts to acquire adequate housing or improve their already acquired residences.
The framework set is not vague, it is specified in the following aspects:
The creation of appropriate conditions allowing all citizens to have access to the housing market. This means the creation of mechanisms that allow the offer of residences in prices attainable to all citizens.
The creation of appropriate conditions allowing all citizens access to credit. Credits are necessary as the residency is a long-term investment and as such presupposes a loan. Unfortunately, many of our fellow citizens cannot secure housing loans due to their low-income level, unstable working conditions or other reasons.
The provision of social and economic aid to vulnerable social groups to ensure that their social need for housing is expressed and satisfied in the market.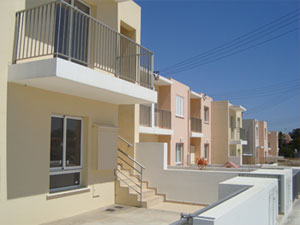 The Cyprus Land Development Organisation was founded and is actively engaged in the provision of social housing either through the offer of residences/apartments and/or plots of land.
The Organisation is one of the main governmental bodies responsible for the implementation of the government's housing policy either by carrying out its own Schemes or by undertaking the management and promotion of Governmental Housing Schemes. At the same time, since its formation, the Cyprus Land Development Organisation stated its willingness and readiness to attribute to the formation of a unified housing policy.
All of us here at the Organisation -Administration, Management and Personnel- are extremely sensitive and duly aware of the significance of housing for the well-being of a large percentage of our population which even though it has the right to housing, it is in no position to actively exercise that right.
In order to transmute this right into reality, we aspire to meet the expectations of the local society by providing assistance to our fellow citizens, who are unable to solve their social and sensitive issue of housing.